The Smell from Hell
If you have not heard the lyrics "Raise Your Hand Up In The Air" or more precisely your entire arm goes up in the air and poof, slam, bam you get a whiff of that poisonous vexing odor which at times can make a person dizzy and sick.
You are not doing the devils work per se with your smell from hell but don't be alarmed when unwanted stares come piercing your way usuall followed by audible disdain that you soon realize is meant EXCLUSIVELY for you.
At this moment not even your fly outfit, fashionable hairdo, top-tier footwear or even handsome good looks can save your sorry state of affairs. May God have mercy on your soul if that odor is mixed with your perfume or body spray.
I was caught unawares of my situation and began to quickly conduct a mental checklist. Never to go a day without a shower even during hurricane season in Florida I needed to fix this problem pronto. But where did I go wrong? That morning; shower, shampoo and a proper rinse was done. I always have clean underwear when heading outdoors no matter the occasion or length of time.
The source of my pain was the effectiveness of my deodorant. In the Caribbean it is hard to find Unscented Deodorant of any name brand easily. After running out of my usual unscented product I made a quick purchase of Dove Men + Care, Clean Comfort. No harm right?
However, my underarm decides not to play nice and left me in a bad predicament. To make matters worse the warm Caribbean climate raises your stinkage to overdrive faster than a passing rain shower. Dove Clean Comfort you failed me or my BO is more powerful than a dead rodent for this product to be effective.
In my opinion body odor coming from any location of the human body is one step closer to being a festering stinky zombie minus the crude sounds and gait. How did I come to this as my horror level made me realize I have to ride the public bus home again and give my pungent dosage to anyone with a sense of smell and dreams, albeit faint dreams at that. Got to hold onto the rails with my underarm wide open in the air or I make myself flail like a reckless drunk in the middle of the day not holding onto anything. I was not bold enough to sit otherwise it would seem that I let loose a duece and send people into full freakout mode. Nothing worse than a stranger asking if I good?
At the moment I pinned my hopes on the Axe Essence 48H DRY that I found. I remember seeing the TV commercial many times but never bothering to purchase this wonderful product. Paying a little more than accustomed I was thankful of the social distancing at the checkout line. As I read the cashier eyes I think my booming odor made it around the Plexiglas and sent her into silent prayers from my state and future well-being. What was she thinking?
BUY
AXE Essence 48H DRY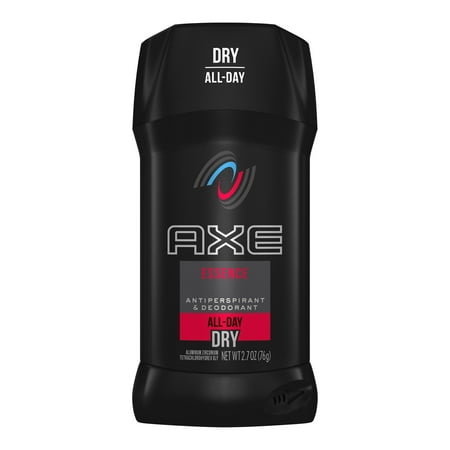 After walking the last bit on my way home I was glad to reach the front door and make my way inside. Exhausted, embarassed and with a sense of hope I headed to the shower.
My last regret was for the soap. No worries that bar was meant for this job.
Ever since I started using AXE Essence I am large and in charge.
Please fellow citizens reject BO. AXE Essence is the fix for The Smell From Hell. Buy some at Walmart or anywhere sold in your area.